41 Jackson Unit 4 Second Floor
Type
Condo / APT
Location
Cape May
Price
$ 2400 - 4300 per week
Bedrooms
4
Bathrooms
2
Maximum occupancy
10
110 Steps to the Beach!
The former home of the owners of the Mad Batter Restaurant, this is a spacious bright and airy loft style apartment with open plan living at its best. Features a huge 700-foot double living area with reclaimed heart pine flooring, a dining room easily seating 10, separate reading nook, kitchen, laundry room and a beautiful mahogany wrap-around porch overlooking historic Jackson Street, perfect for breakfast, dinner or just relaxing. Sleeps 10 (1 King, 1 Queen, 2 Twins, 1 Full and 1 Full Sofa Bed) and with 2 full Bathrooms (one with walk-in shower, one with double jacuzzi). Enjoy this beautiful apartment close to everything, all year round. 2 parking permits are available for the Bank Street lot.
2017 Completely renovated custom kitchen featuring Miele appliances,
Large flat screen TV, electric kettle, coffee maker,  and deck chairs.
2017  Weekly Rates
Jun 3, 2017, Jun 10, 2017, $ 2400
Jun 10, 2017 Jun 17, 2017 $ 2900
Jun 17, 2017 Jun 24, 2017 $ 3600
Jun 24, 2017, Jul 1, 2017 $ 3900
Jul 1, 2017, Jul 8, 2017, $ 4200
Jul 8, 2017, Jul 15, 2017, $ 4200
Jul 15, 2017, Jul 22, 2017, $ 4300
Jul 22, 2017, Jul 29, 2017, $ 4300
Jul 29, 2017, Aug 5, 2017 $ 4300
Aug 5, 2017 Aug 12, 2017 $ 4300
Aug 12, 2017 Aug 19, 2017 $ 4000
Aug 19, 2017 Aug 26, 2017 $ 3800
Aug 26, 2017 Sep 2, 2017 $ 3800
Sep 2, 2017 Sep 9, 2017 $ 3300
Sep 9, 2017 Sep 16, 2017 $ 2900
Sep 16, 2017 Sep 23, 2017 $ 2400
Sep 23, 2017 Sep 30, 2017 $ 2400
daily (3-day min.) Sep 30, 2017 Dec 16, 2017 $ 366.66
daily (2-day min.) Sep 30, 2017 Dec 16, 2017 $ 400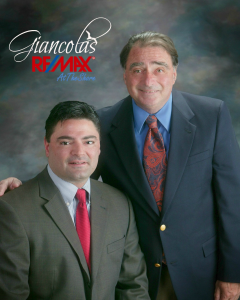 Property Features
Ocean View
Beach Block
Mall Block
Central Air
Porch
Television
Cable
No Smoking
Outdoor Shower
Washer/Dryer
WiFi
Microwave
Coffee Maker
Toaster
Ironing Board & Iron
Dishwasher
Gas Grill
Heat
Balcony
Refrigerator
Gas Range
Oven
Outdoor Furniture
Parking Permit(s)
Lobster Pot
Cooking Utensils
Ceiling Fans
Comforters/Blankets/Pillows
Availability